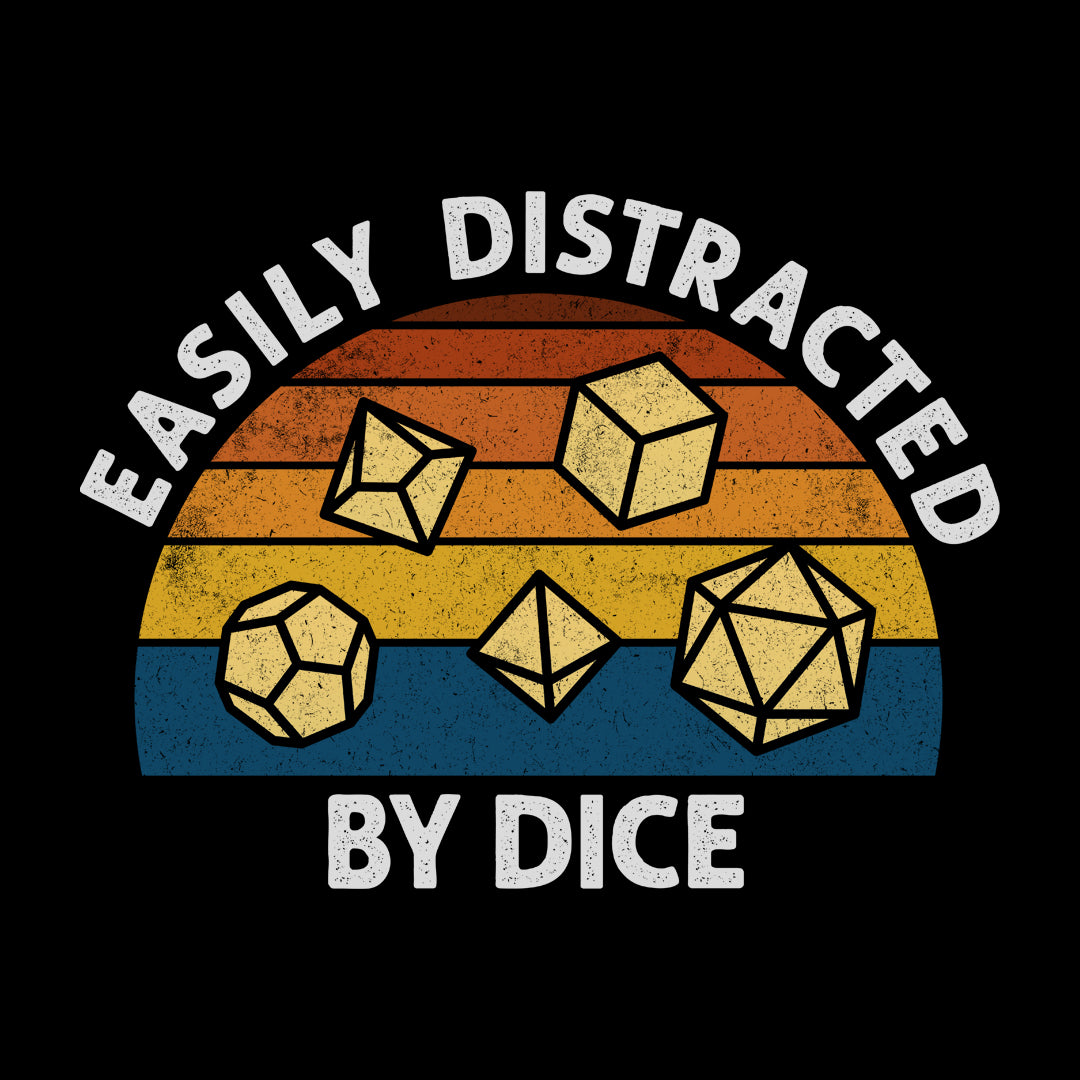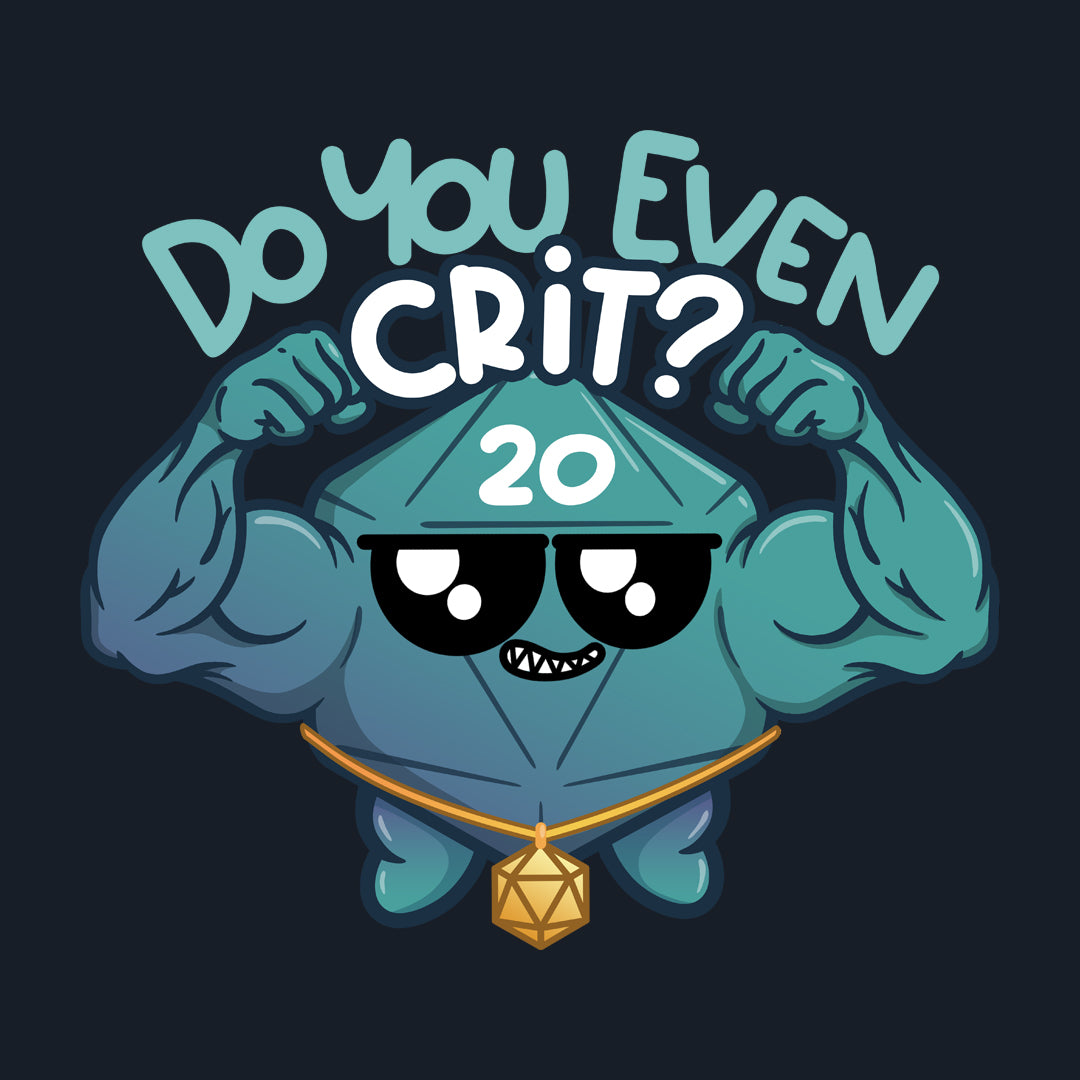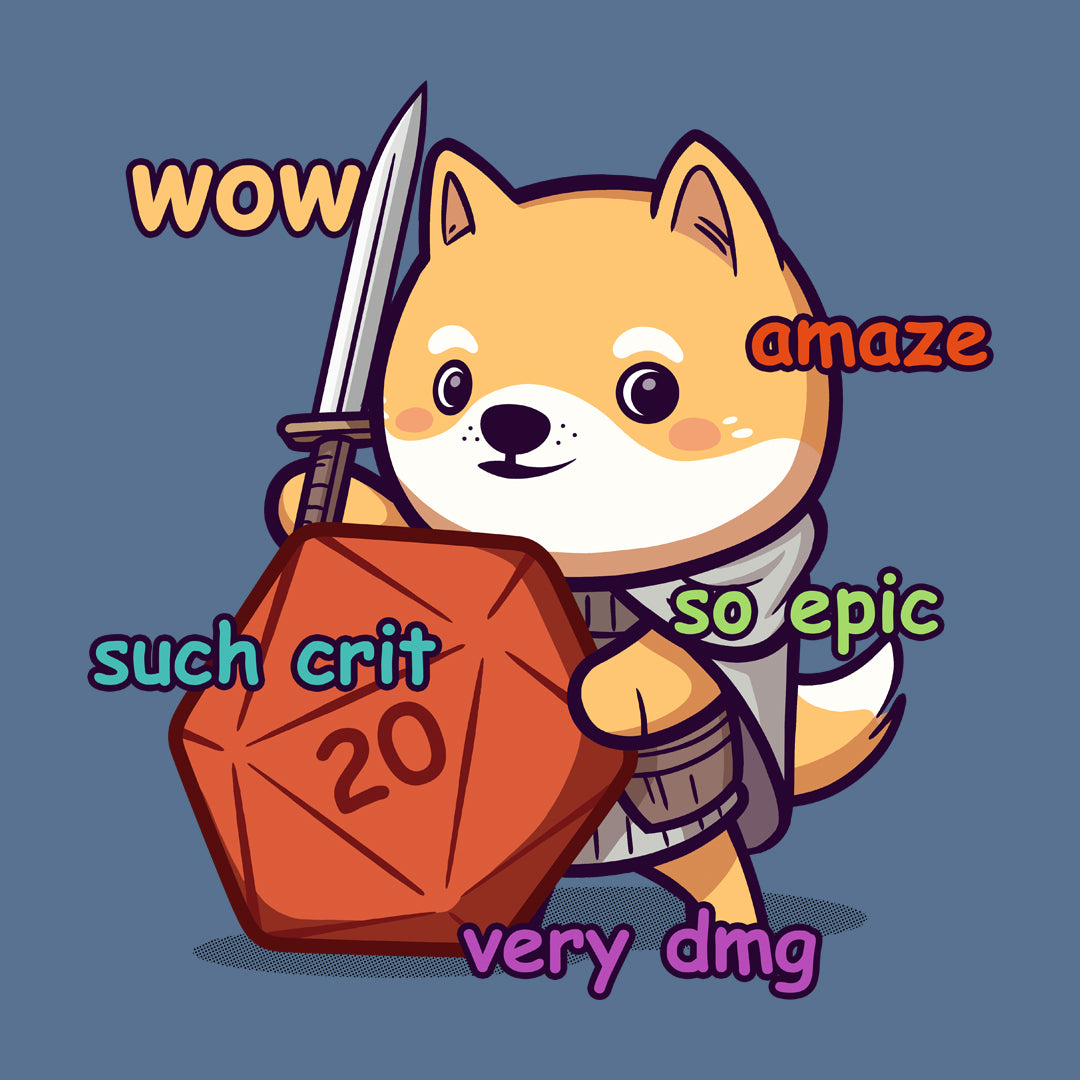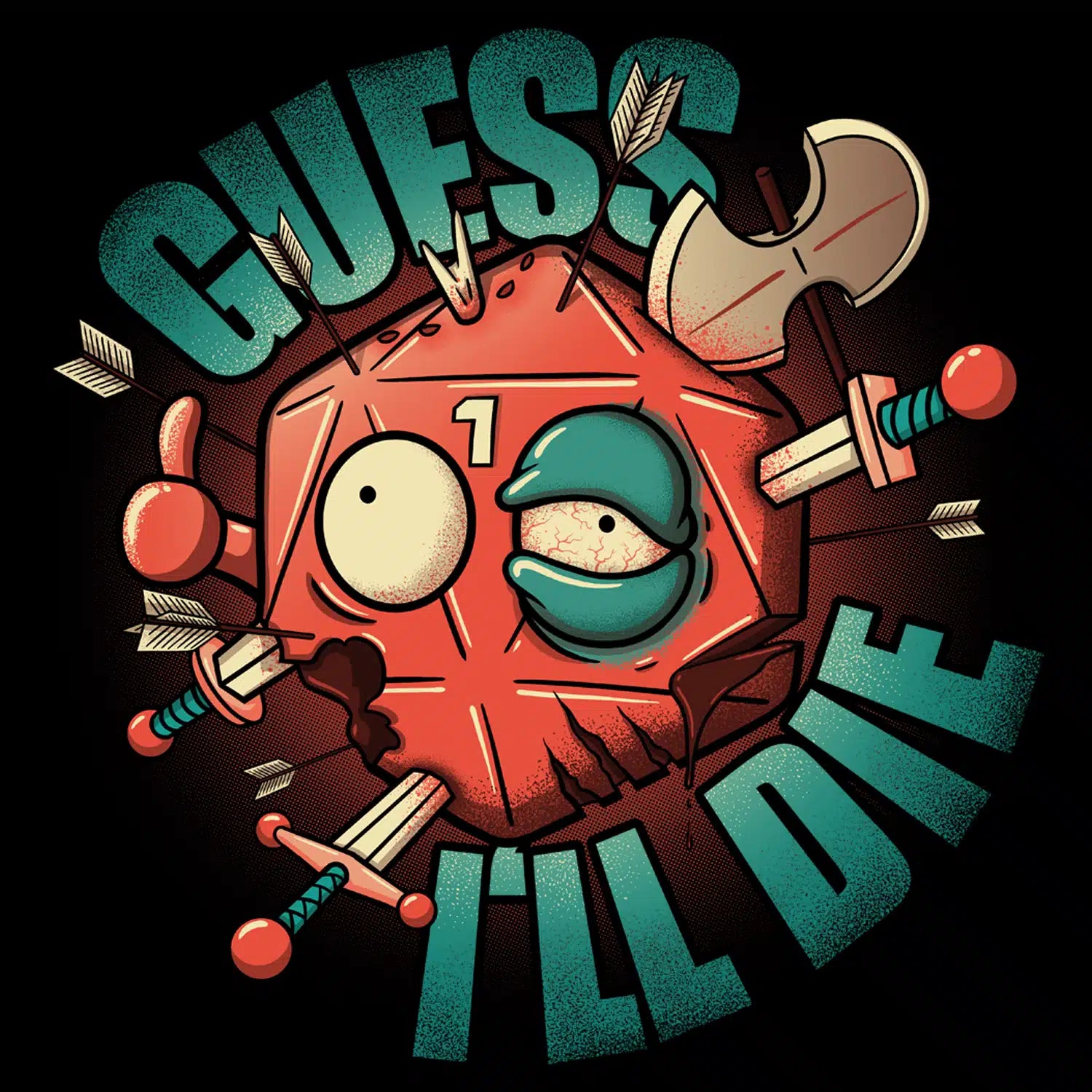 Inspired by all those moments you don't want a natural one, but you get one anyway!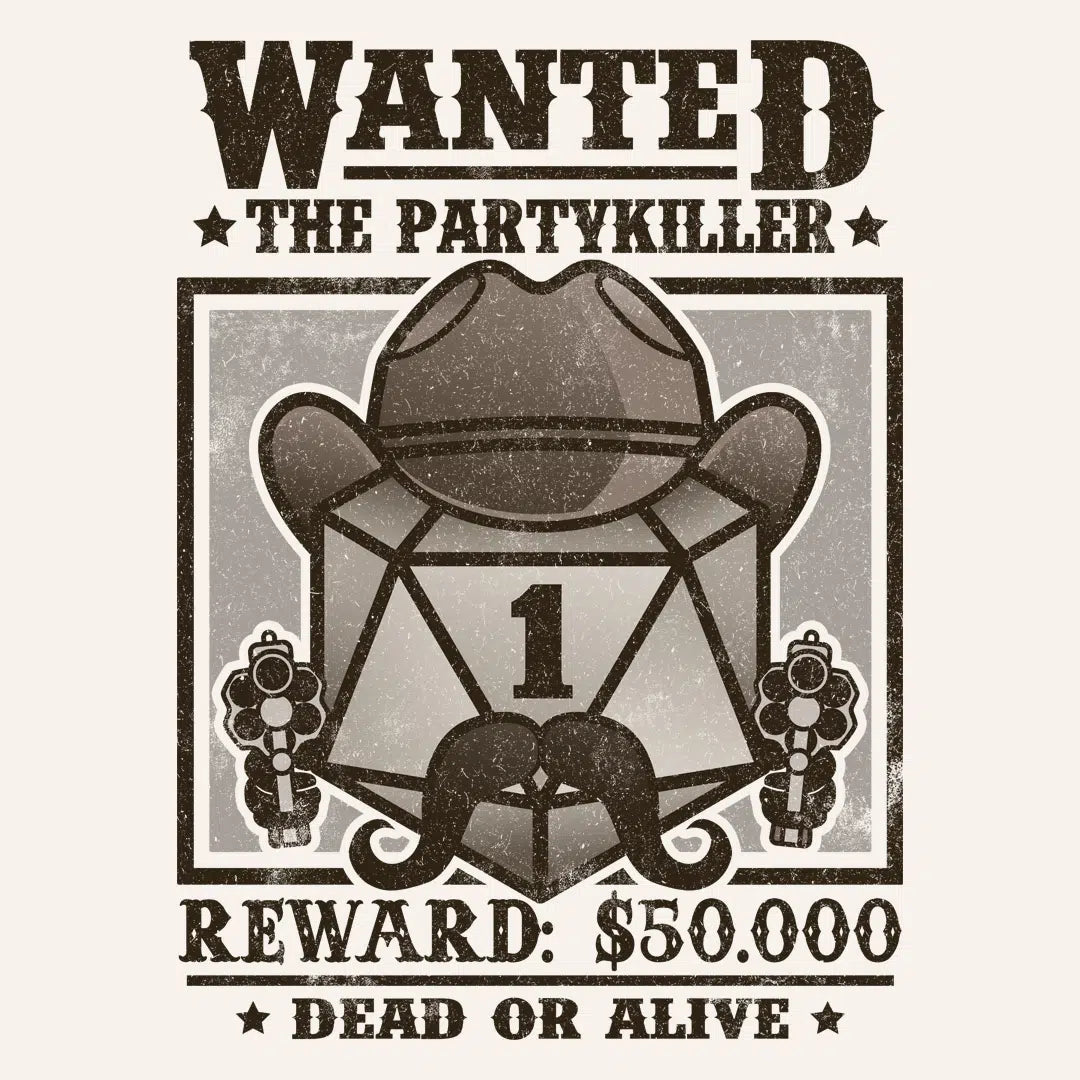 We had this idea of an outlaw natural one, roaming the wilds to hunt down adventuring parties. You don't want to cross this guy when you're out, so beware!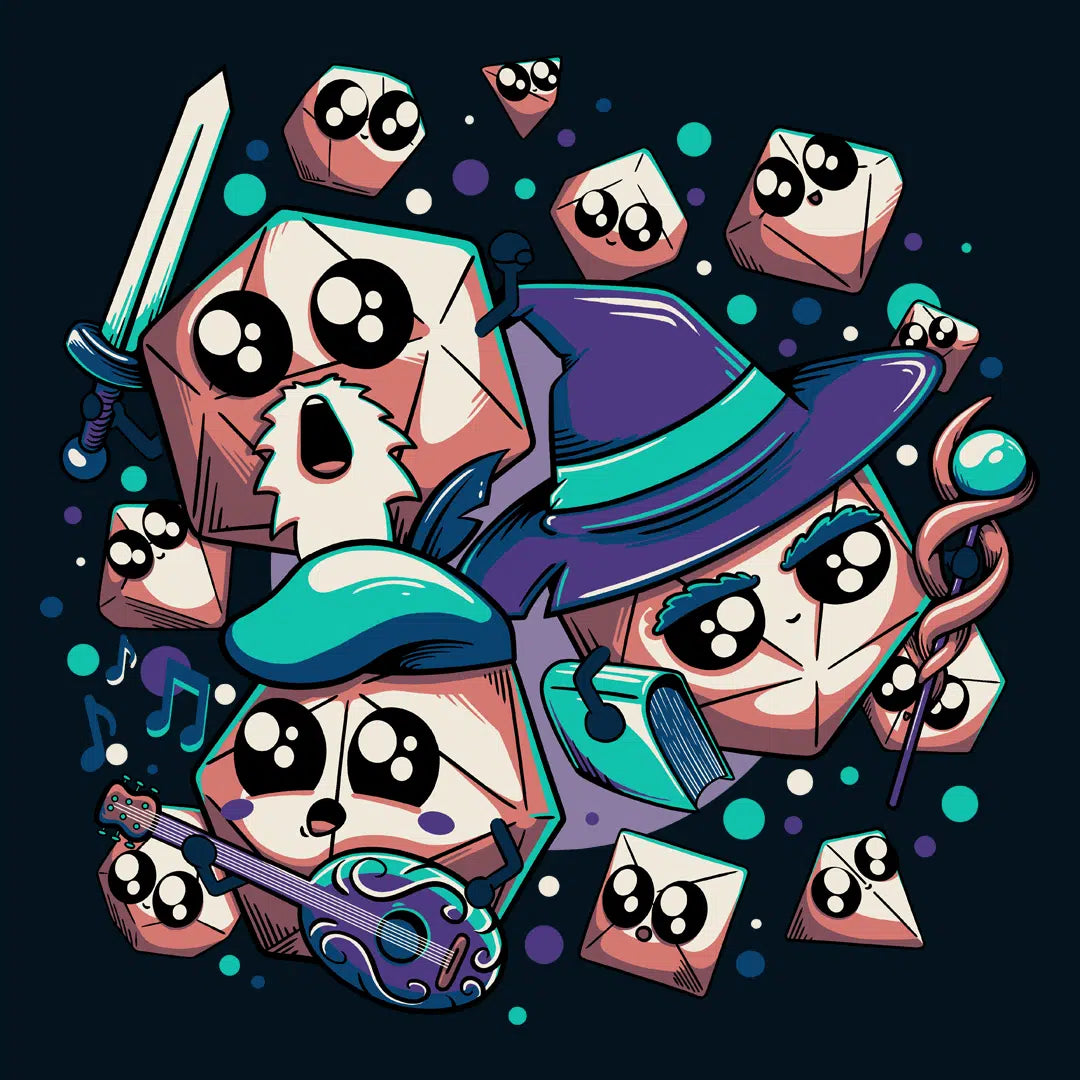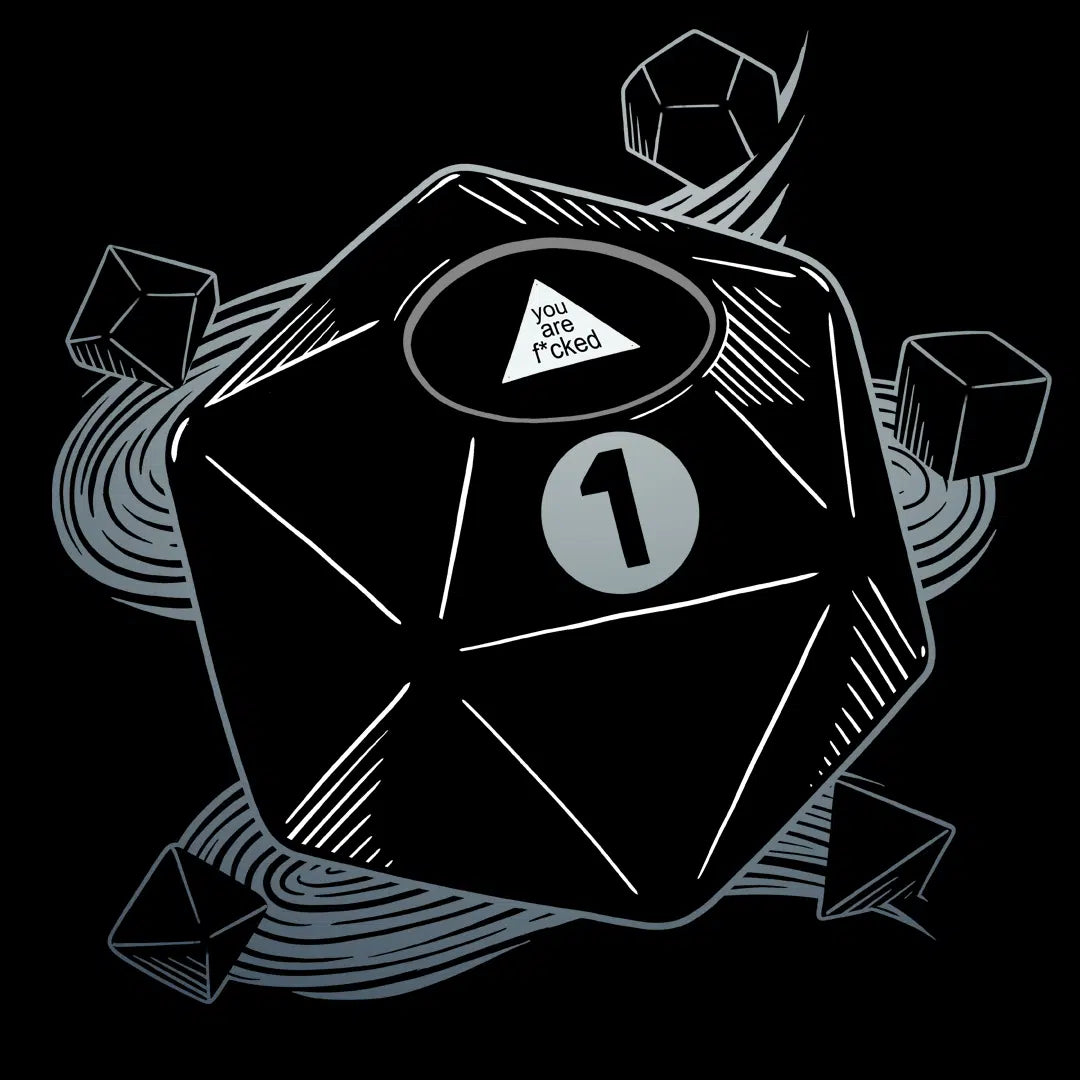 We drew this one for those unlucky players out there who keep rolling natural ones. You might as well play with a magic one ball..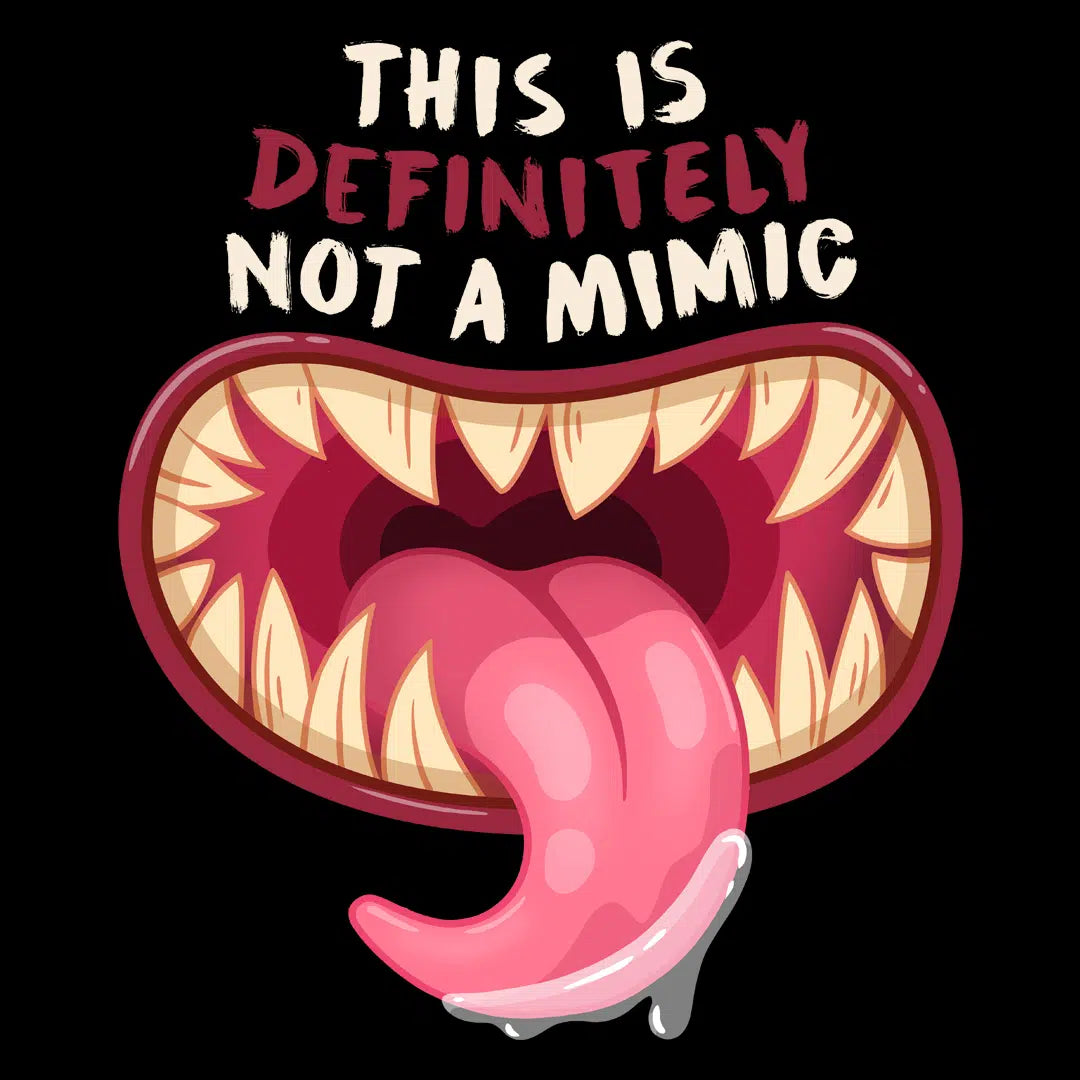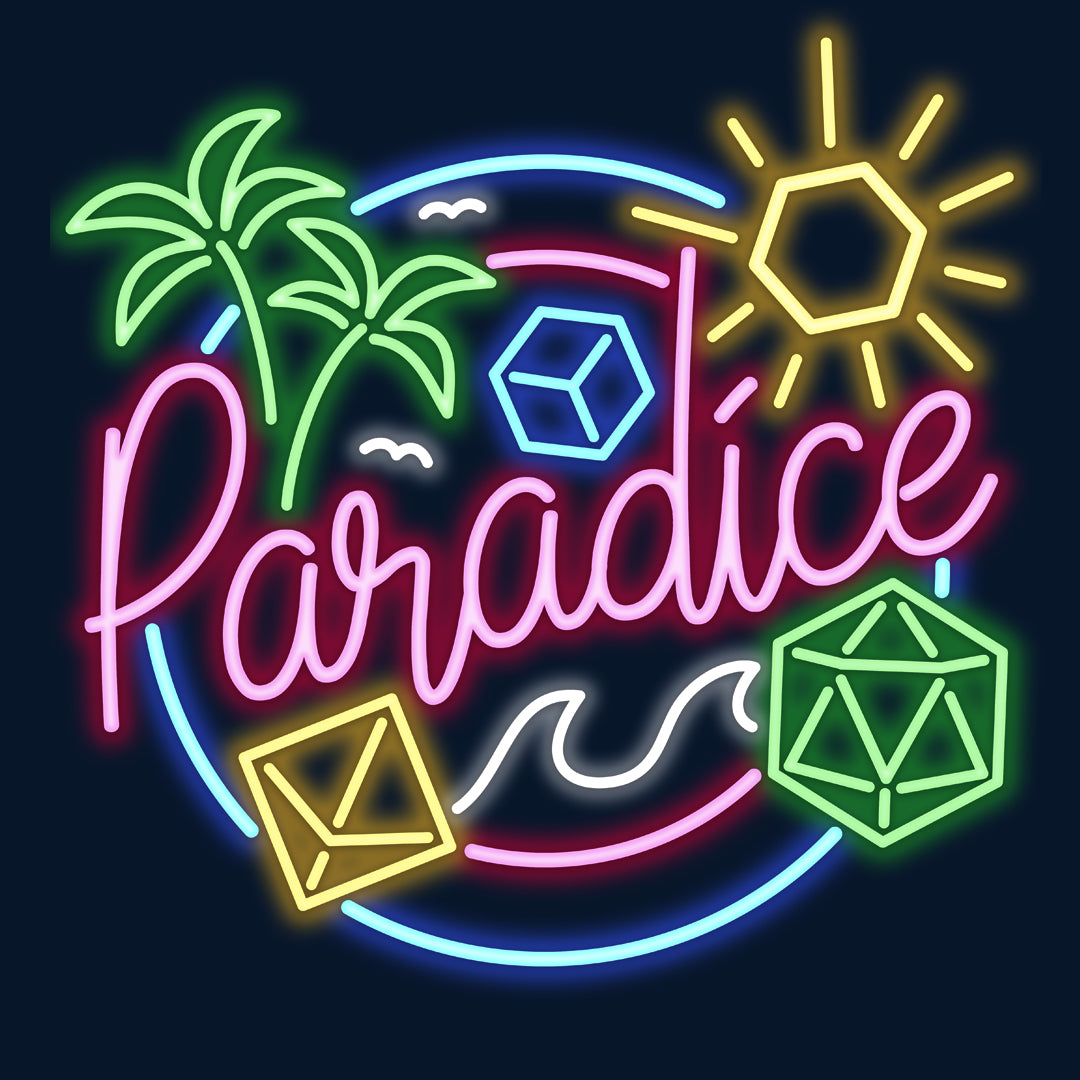 A retro neon design which will welcome you to a valley of never ending mountains of dice, also called Paradice!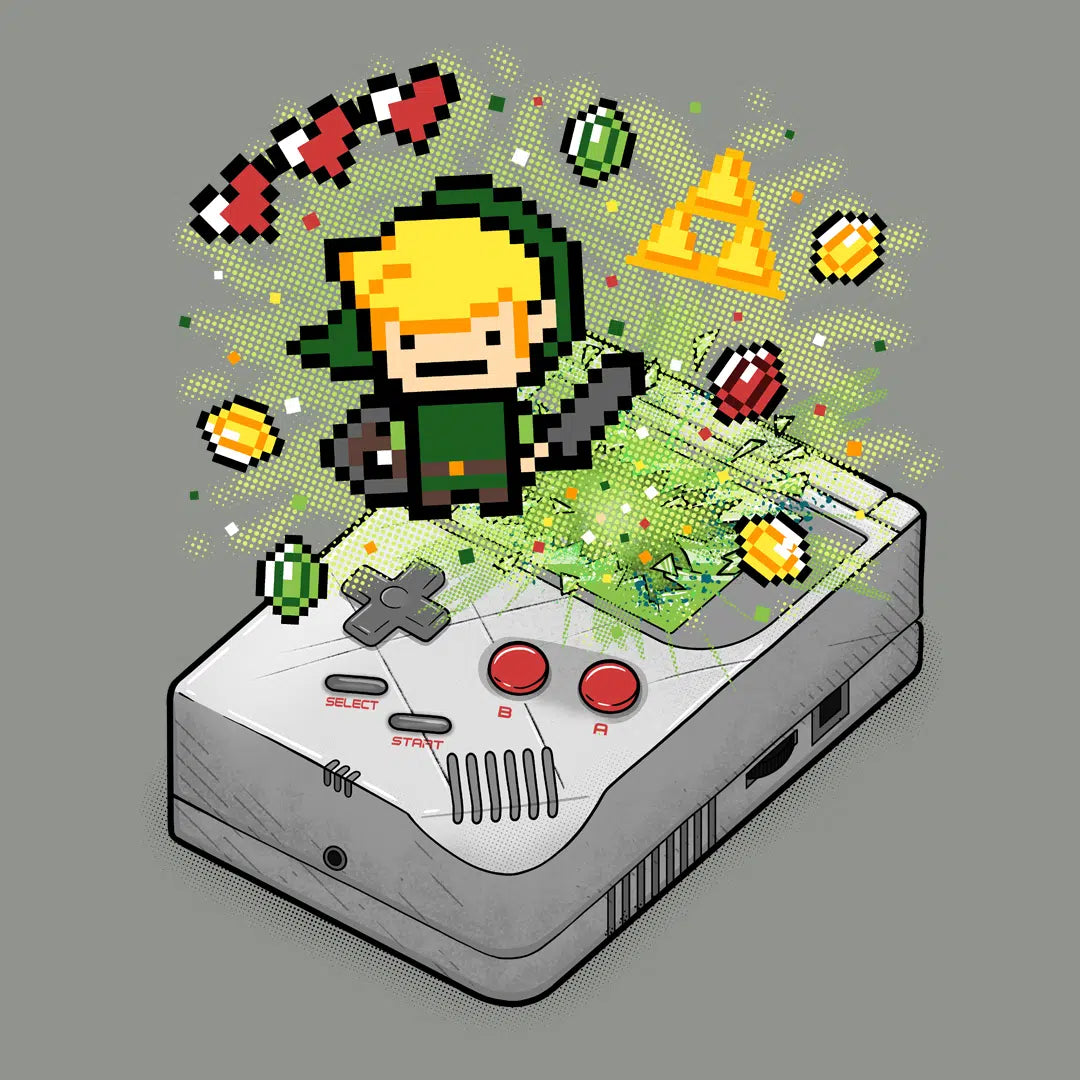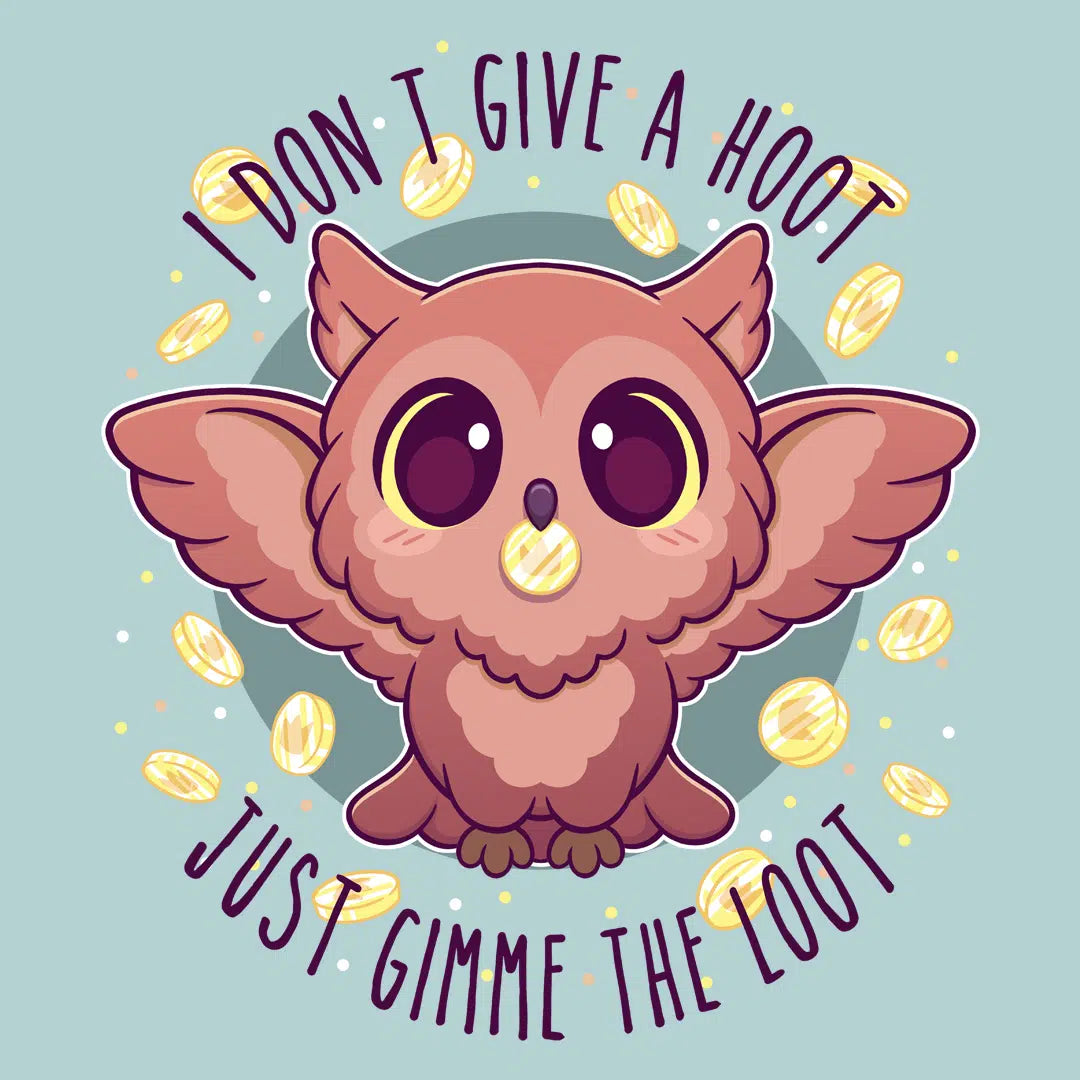 We drew this for all those, like us, that hoot out 'I loot' after the battle ends! Get that loot!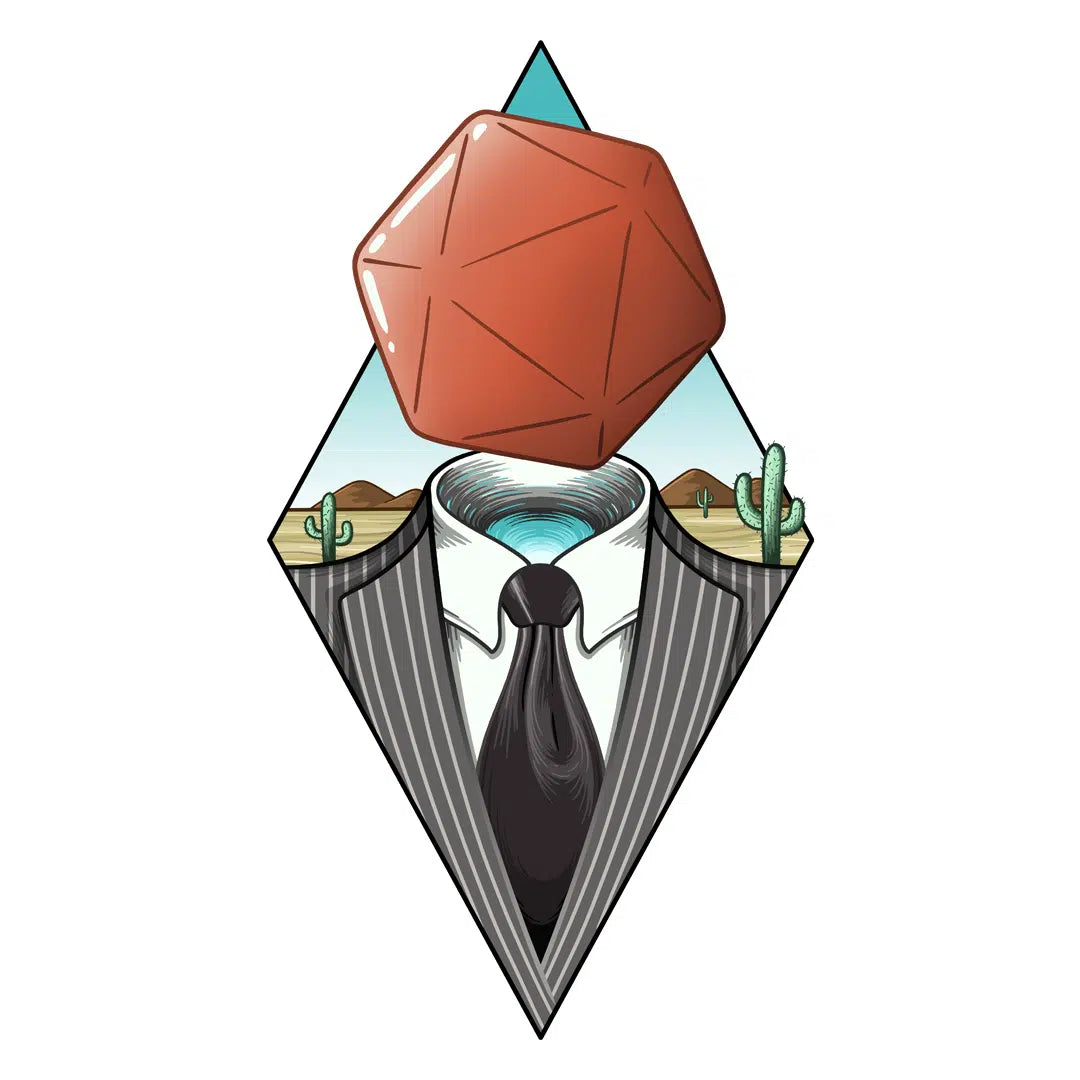 We made this design to illustrate that feeling of daydreaming about dungeons and dragons all day, where's your head at? Thinking about dnd again?