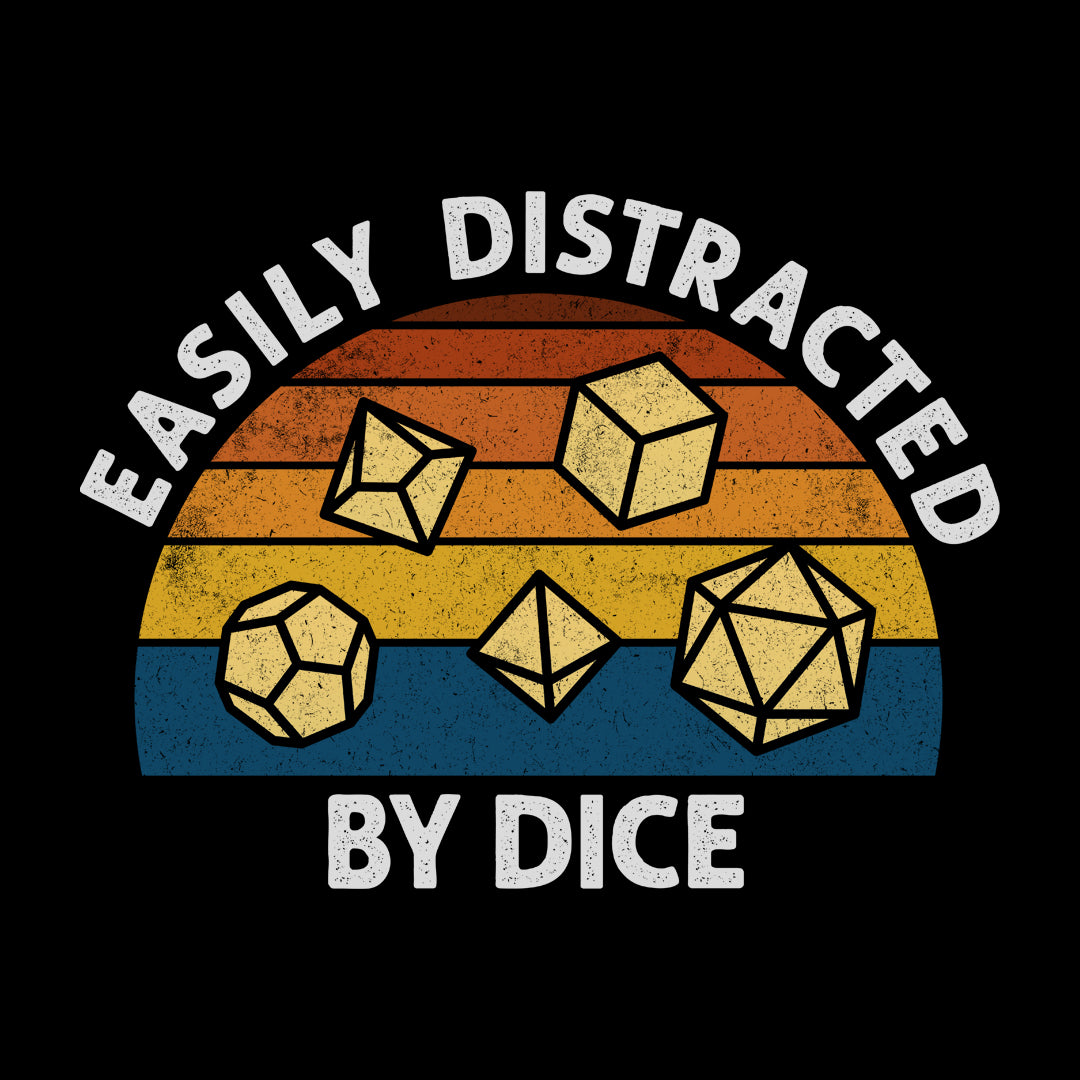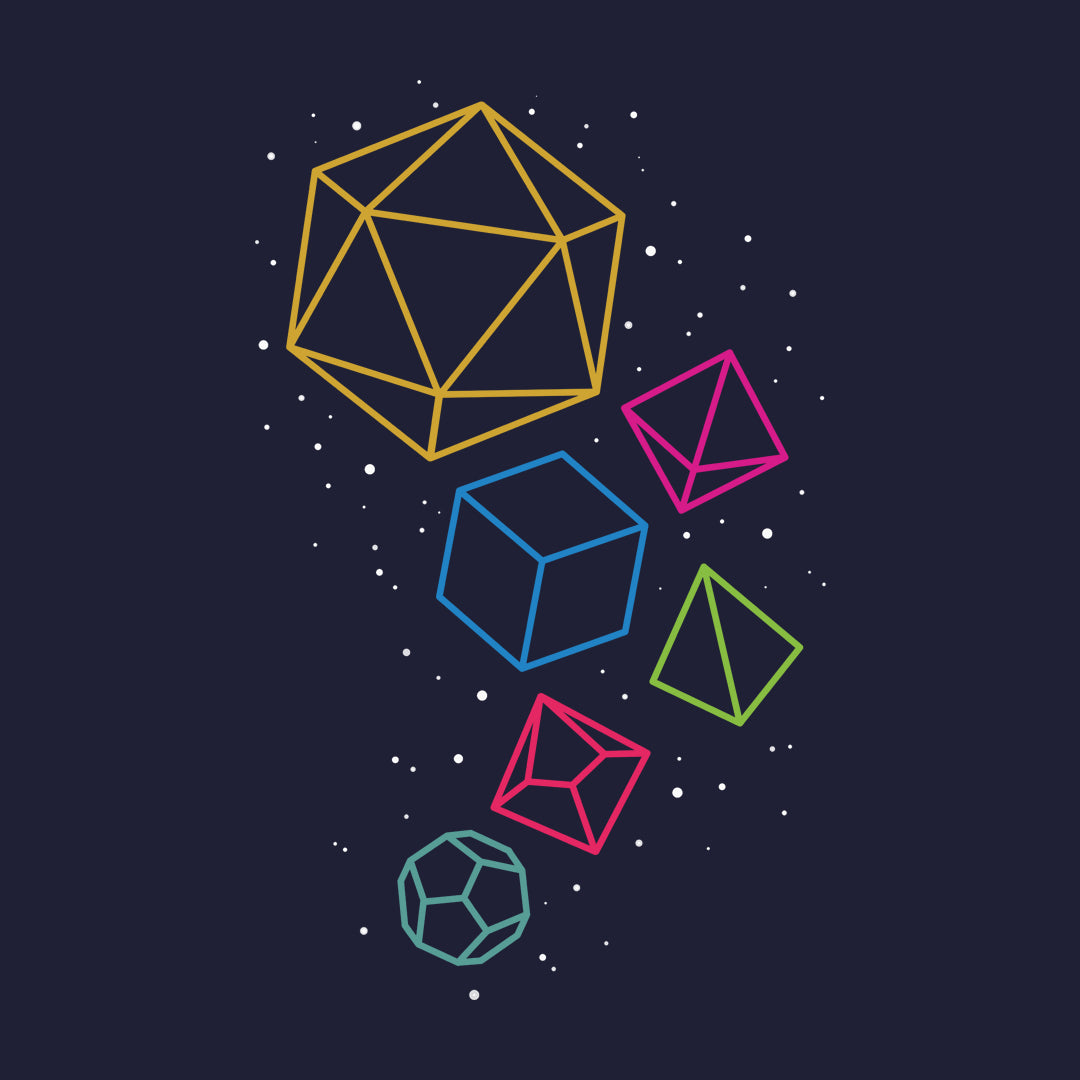 This is an original d20 design by us, inspired by that feeling of taking on that one awe-inspiring enemy, the Dragon!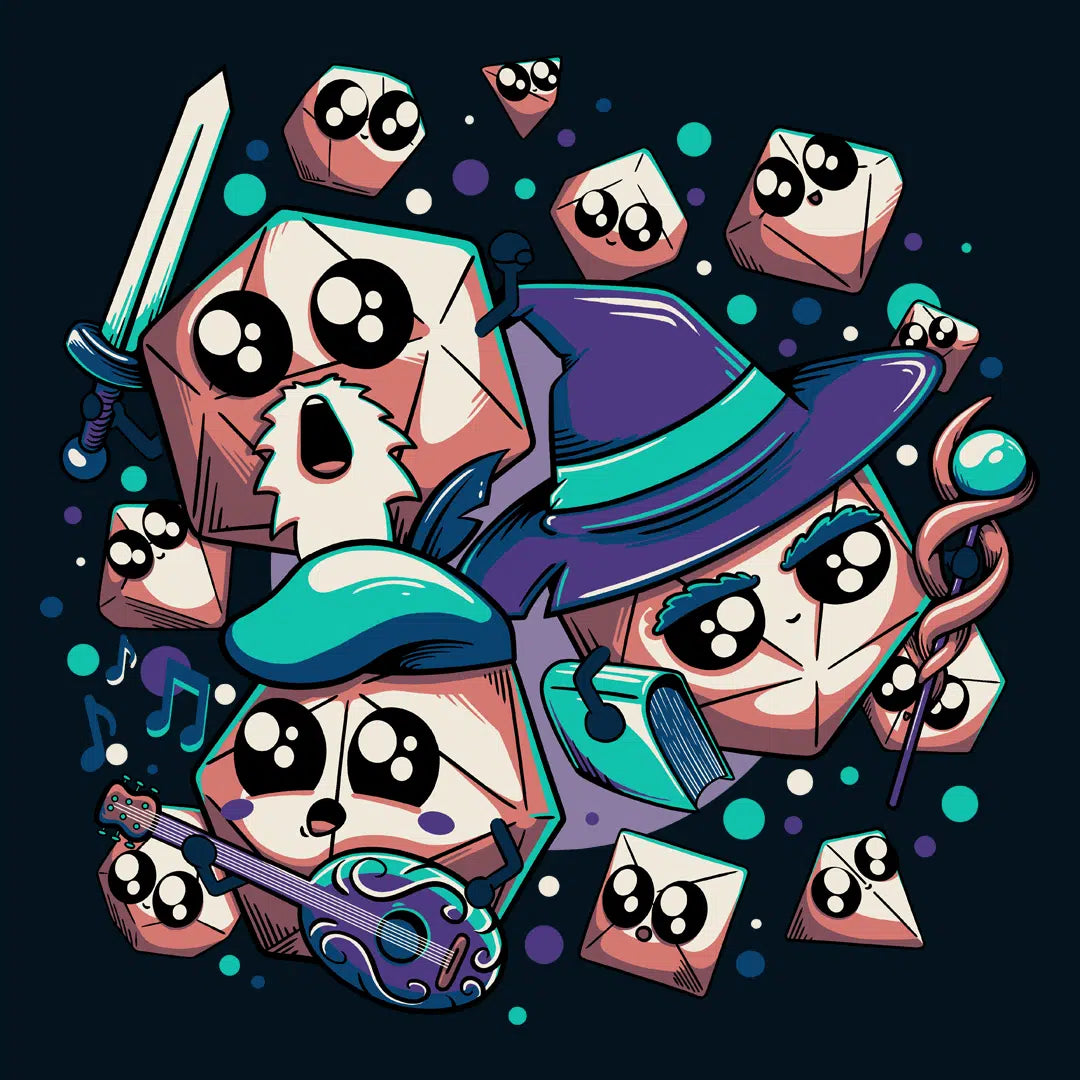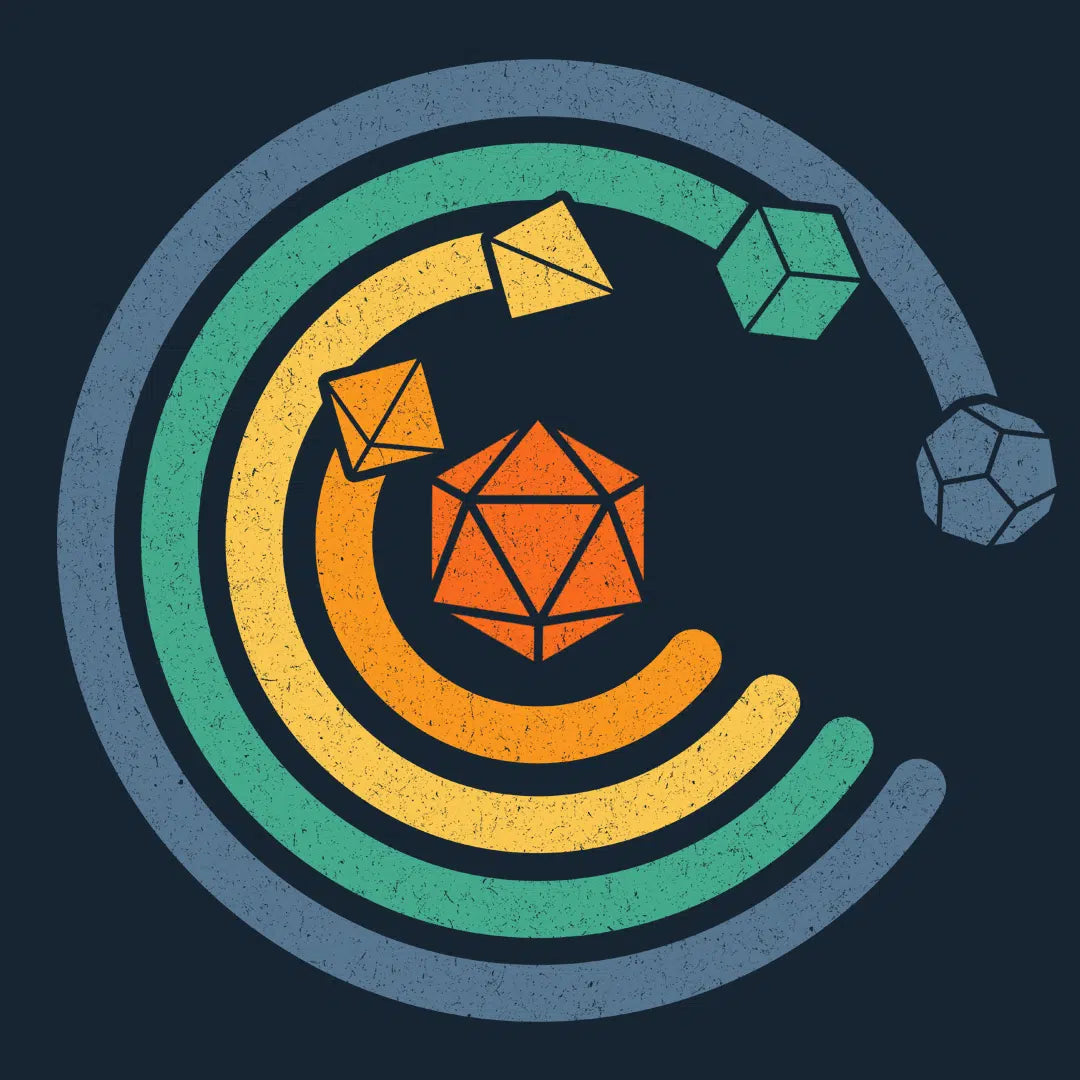 A minimalistic colorful design that looks good to dnd players as well as non dnd players. Roll in style!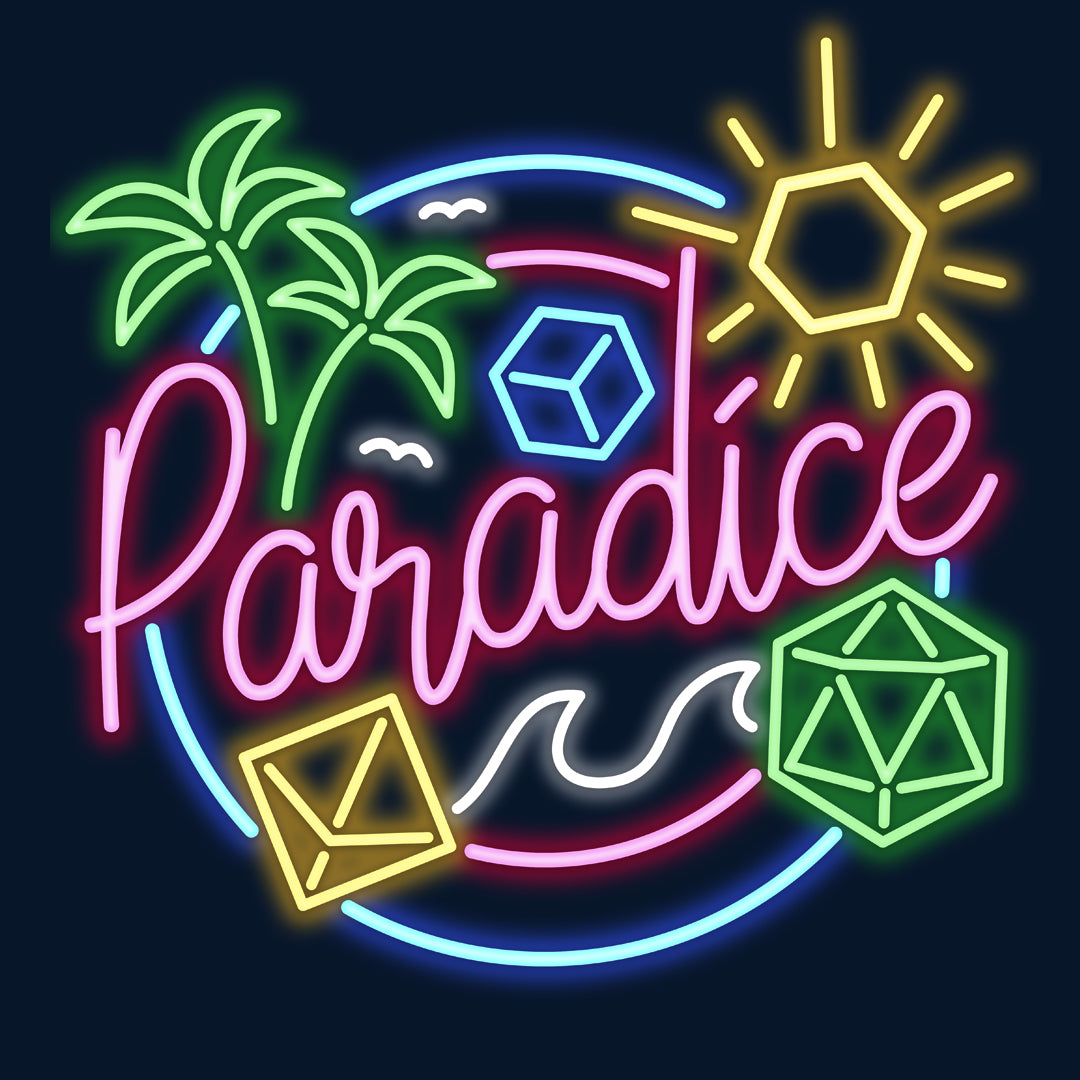 A retro neon design which will welcome you to a valley of never ending mountains of dice, also called Paradice!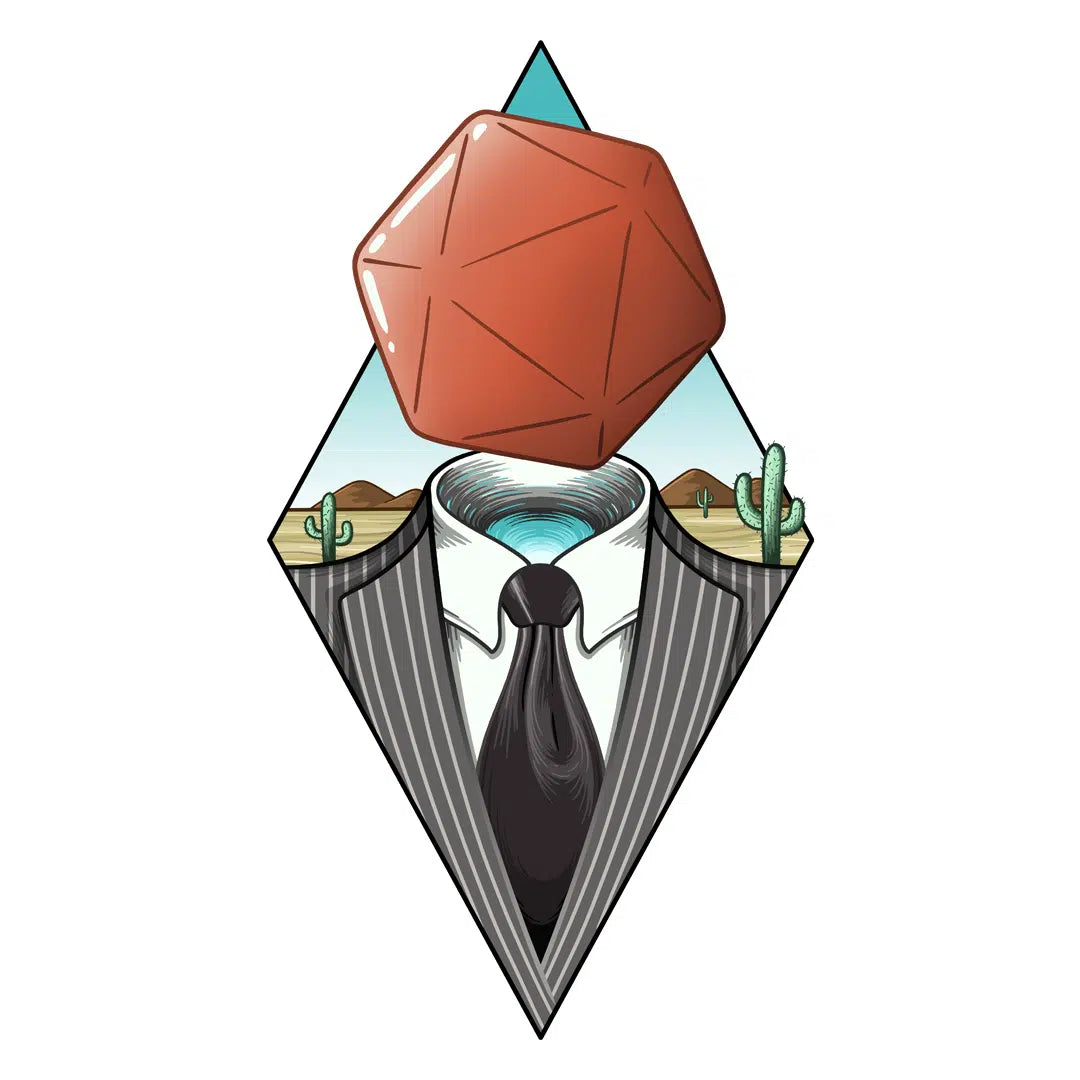 We made this design to illustrate that feeling of daydreaming about dungeons and dragons all day, where's your head at? Thinking about dnd again?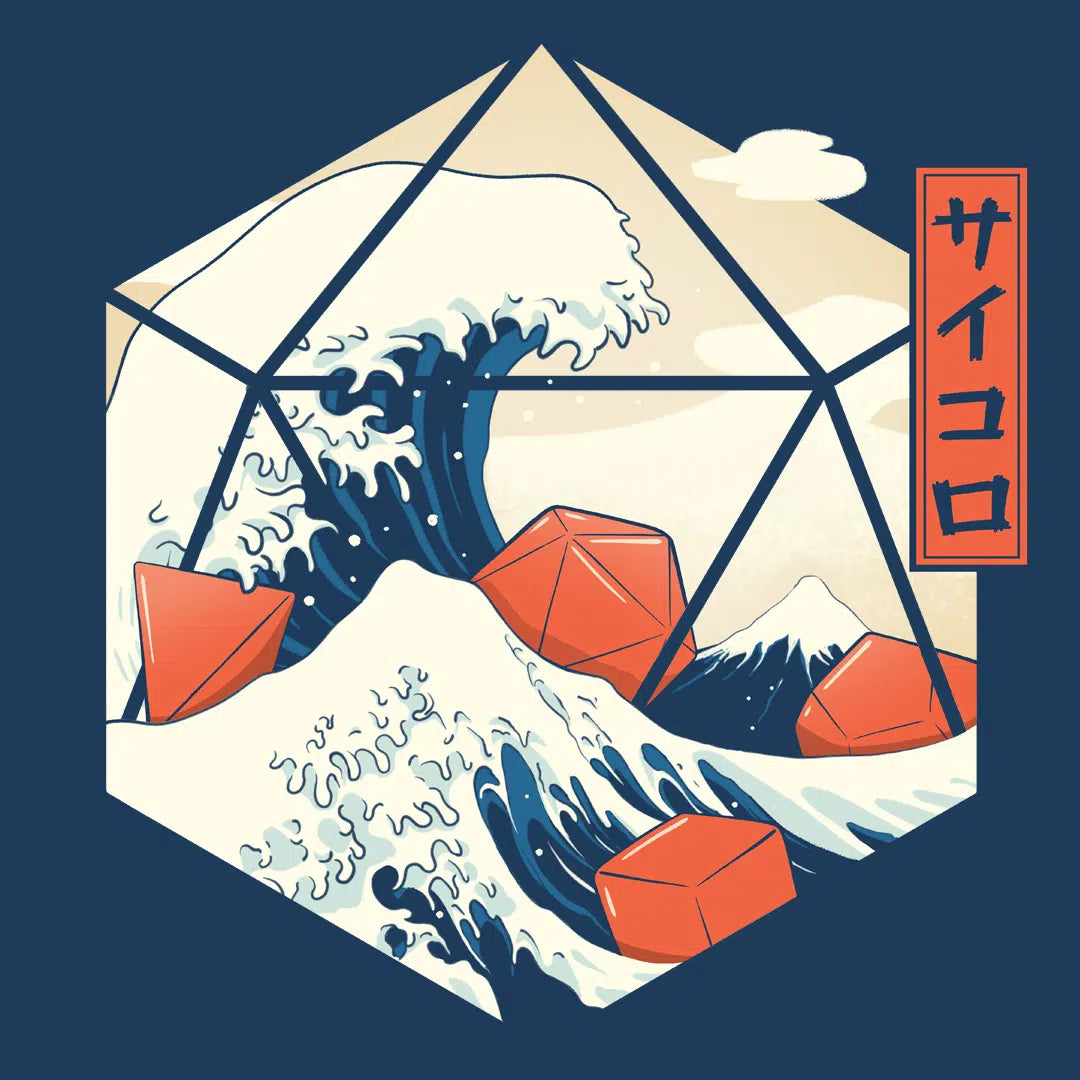 Inspired by the 'Great Wave off Kanaga' painting, roll waves of dice with this design!
We made this for those who like bad ass Dinosaurs and for people who just like cool illustrations and dnd. Are you ready to play some Dungeons and Dinosaurs? Be careful to not get eaten!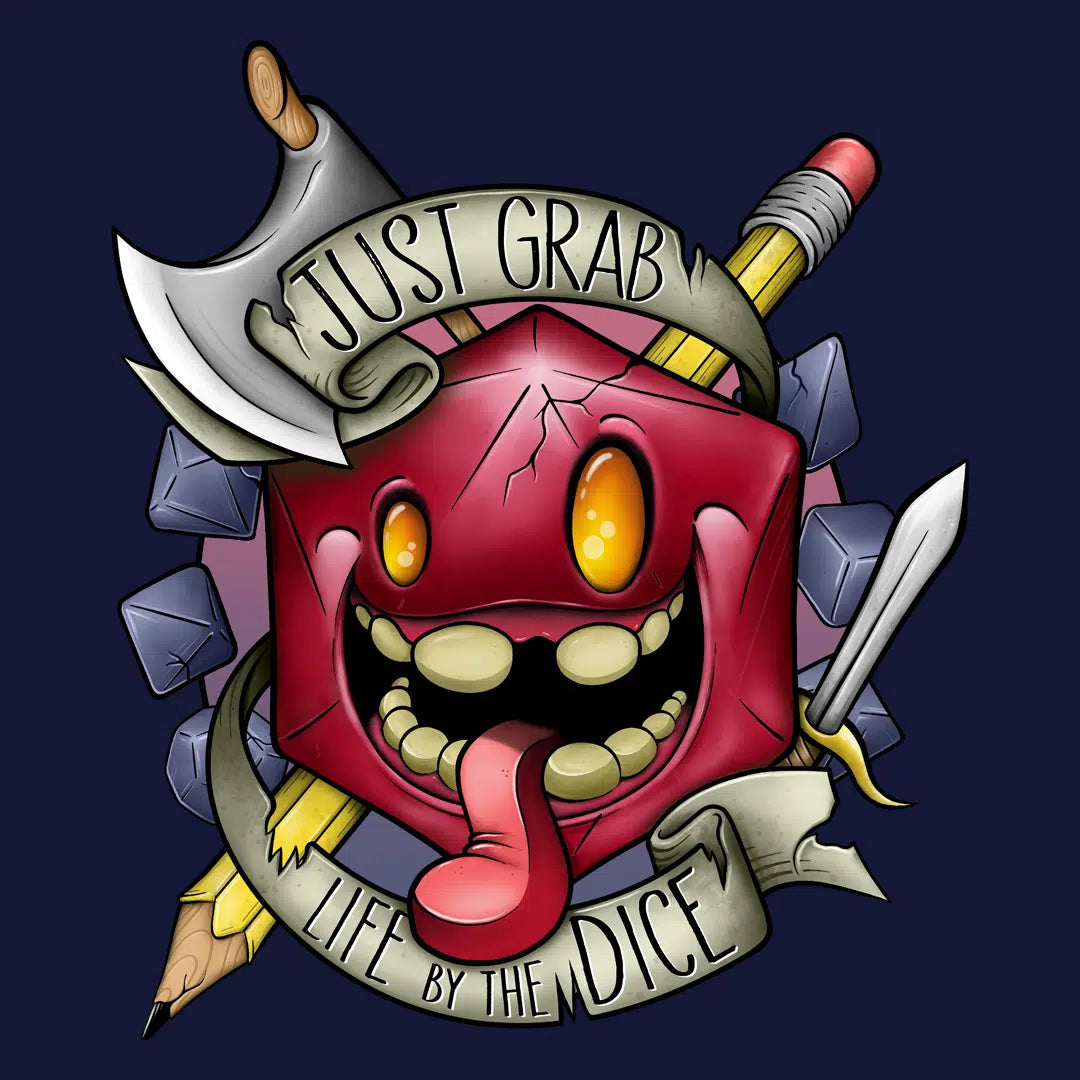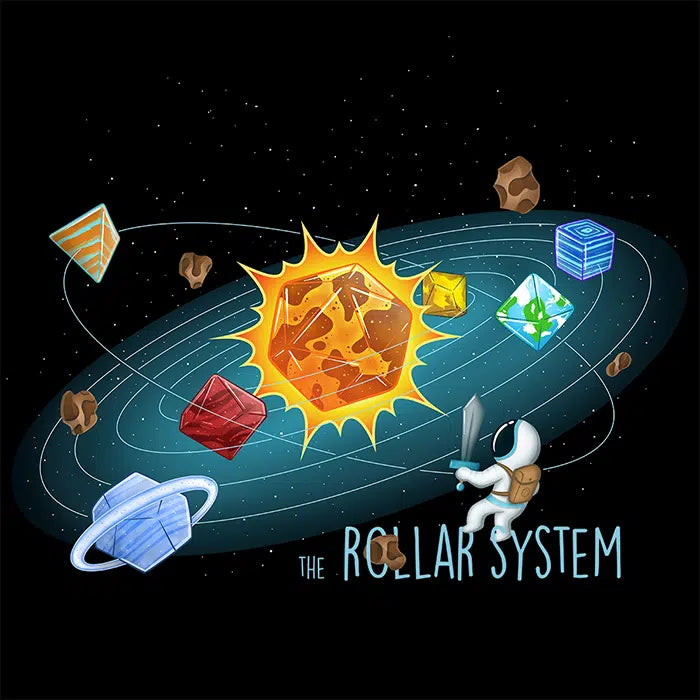 Are you ready to strap yourself in on a racket and launch yourself towards an adventure in the Rollar system? Let's go!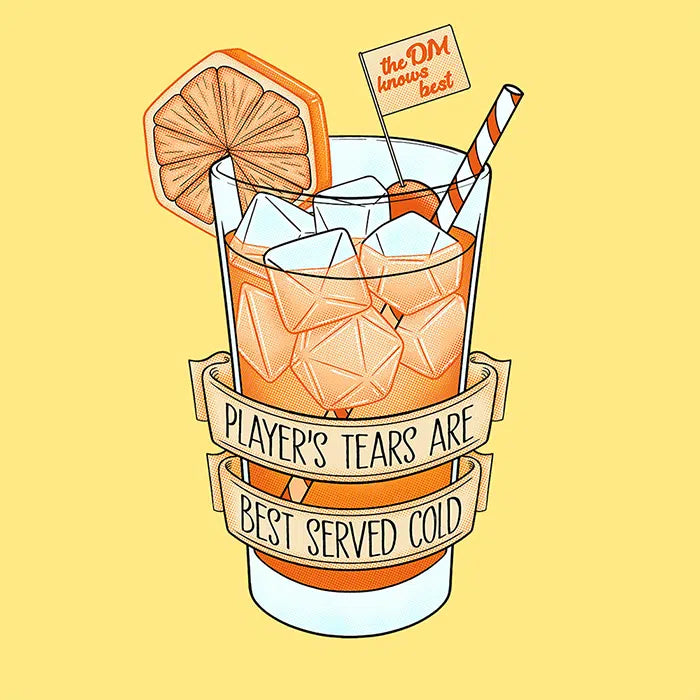 All DM's are very nice people, and our only goal is to make sure the players have fun. But when players sometimes forget there are consequences to their actions, we DM's are not afraid to serve up ...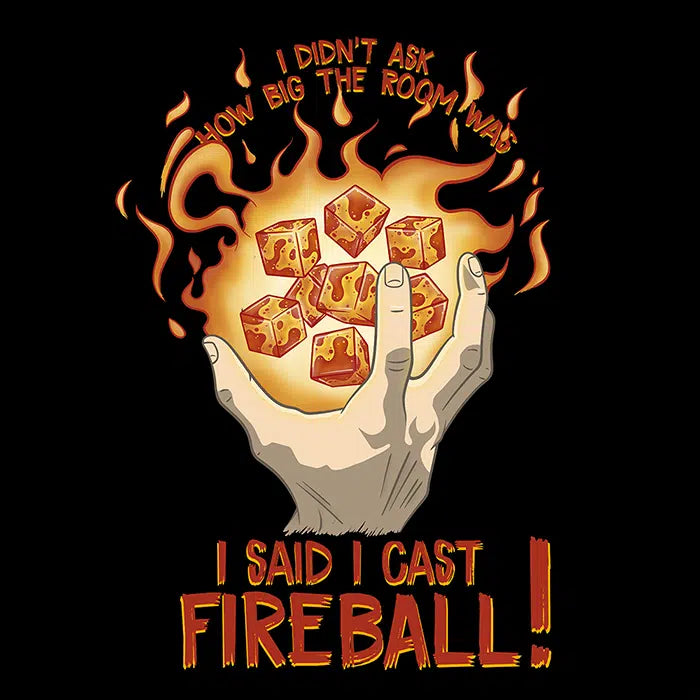 We made this design for all our trigger-happy wizards out there. They love hurling out fireballs at groups of enemies, hitting as much creatures as possible. And wether we love or hate them for it,...