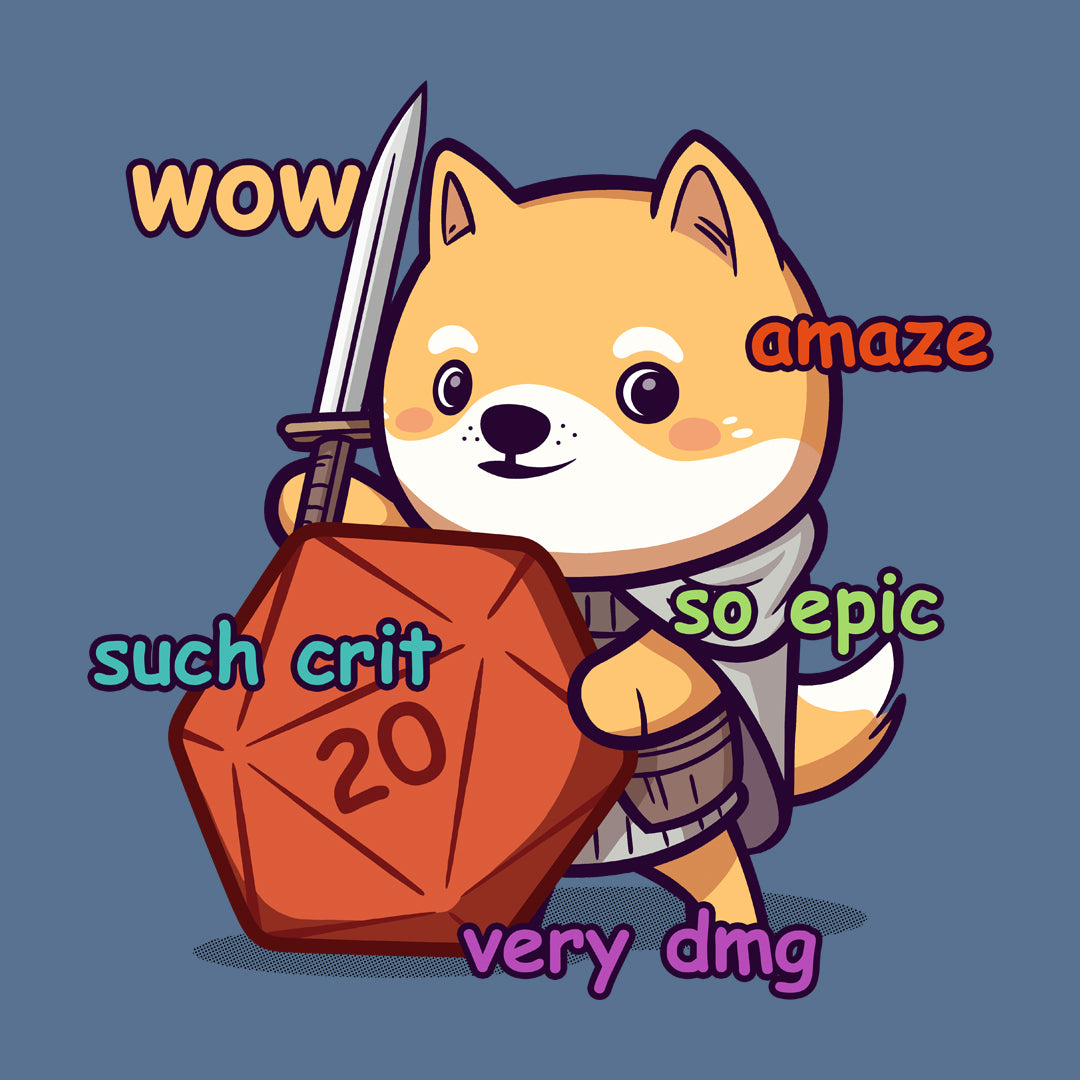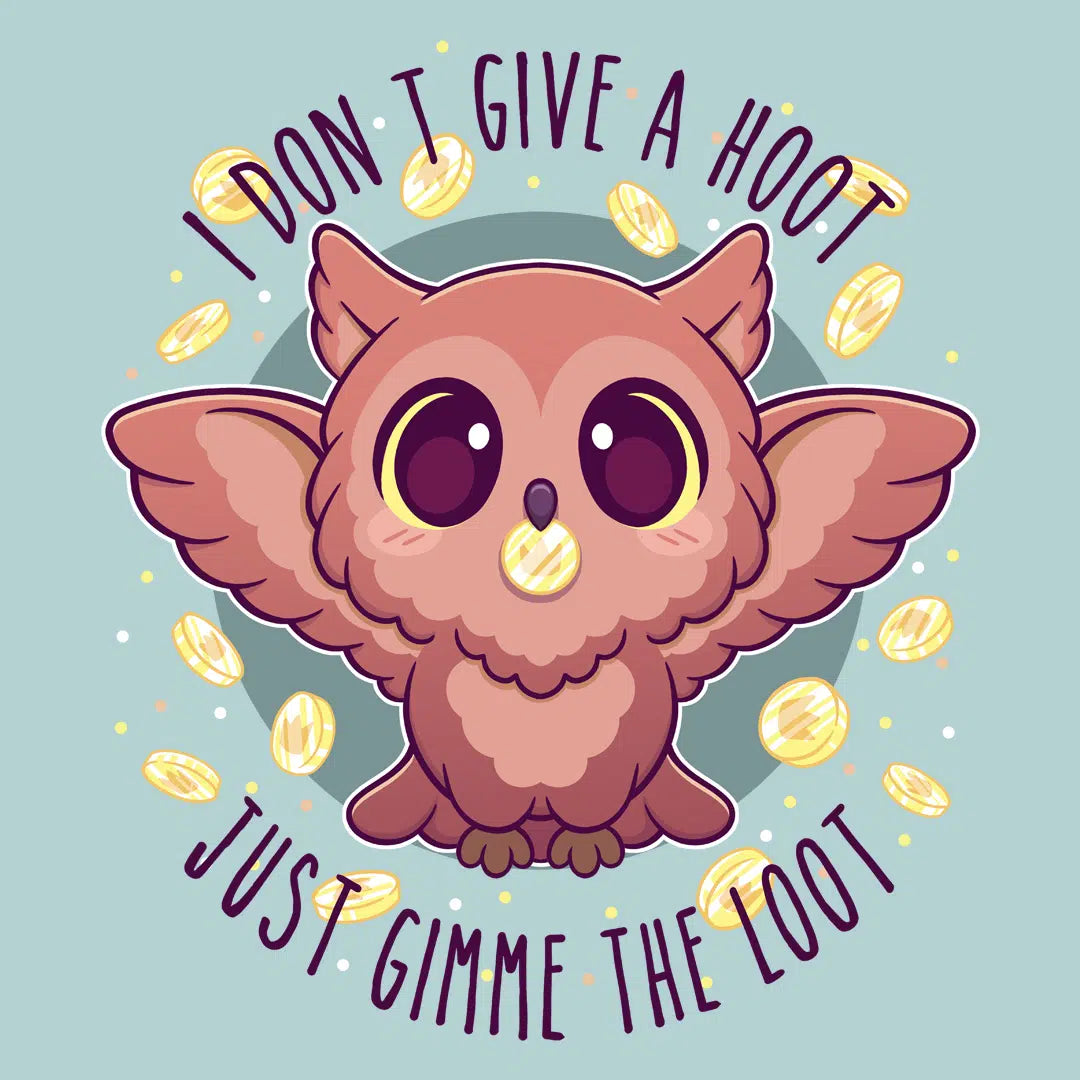 We drew this for all those, like us, that hoot out 'I loot' after the battle ends! Get that loot!
We made this for those who like bad ass Dinosaurs and for people who just like cool illustrations and dnd. Are you ready to play some Dungeons and Dinosaurs? Be careful to not get eaten!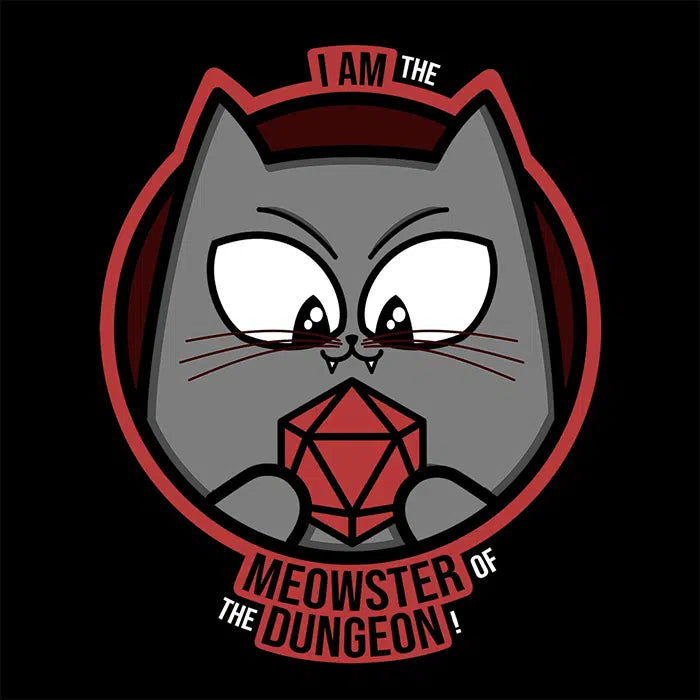 There's only one Meowster in this game! This is an original design made by us for all of the fellow cat lovers out there who also enjoy Dungeons and Dragons.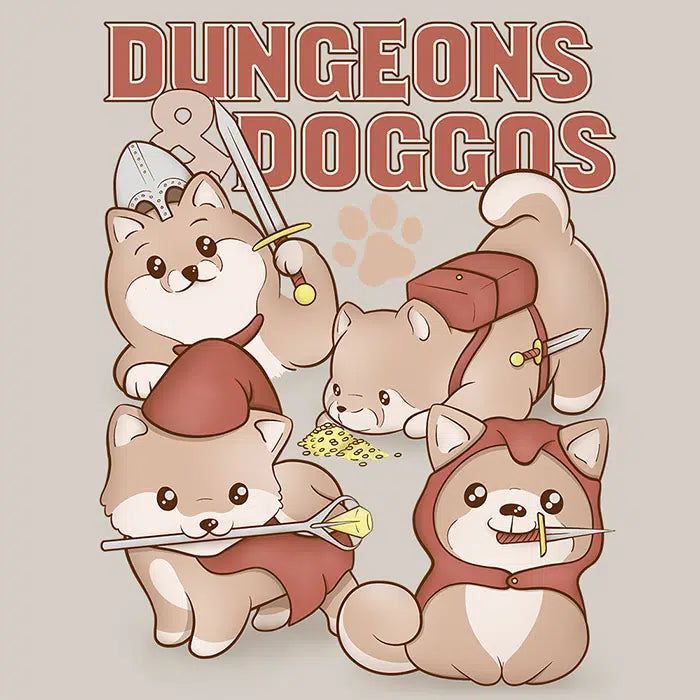 One of our friends has a dog which is kind of always around when we play Dungeons and Dragons. So we couldn't help ourself to make a Dungeons & Doggos design, just imagine if they could play!Sp...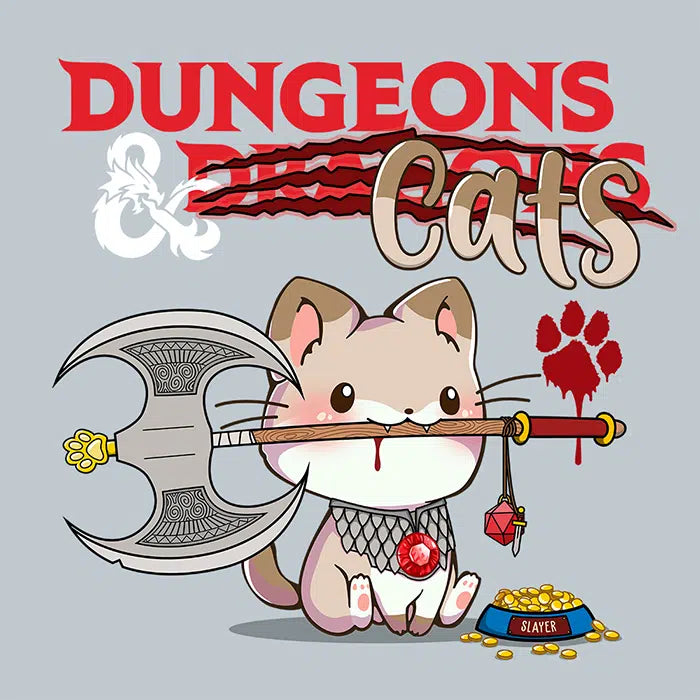 When we play dnd, we always get accompanied by our friend's cat. This is an homage to him!