A true dice hoarders treasure!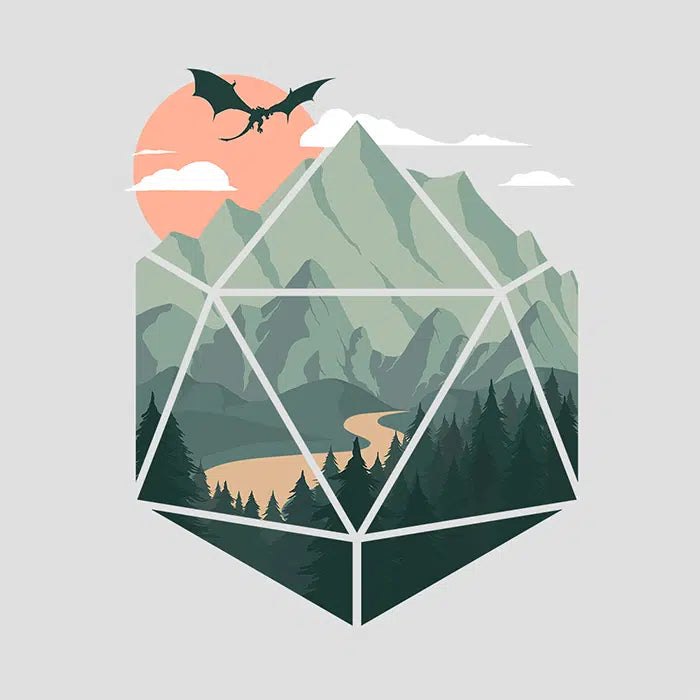 We made this minimalistic design with a painterly vibe to be worn in and outside of dnd sessions. This design is meant to look good to non-dnd players as well as dnd players!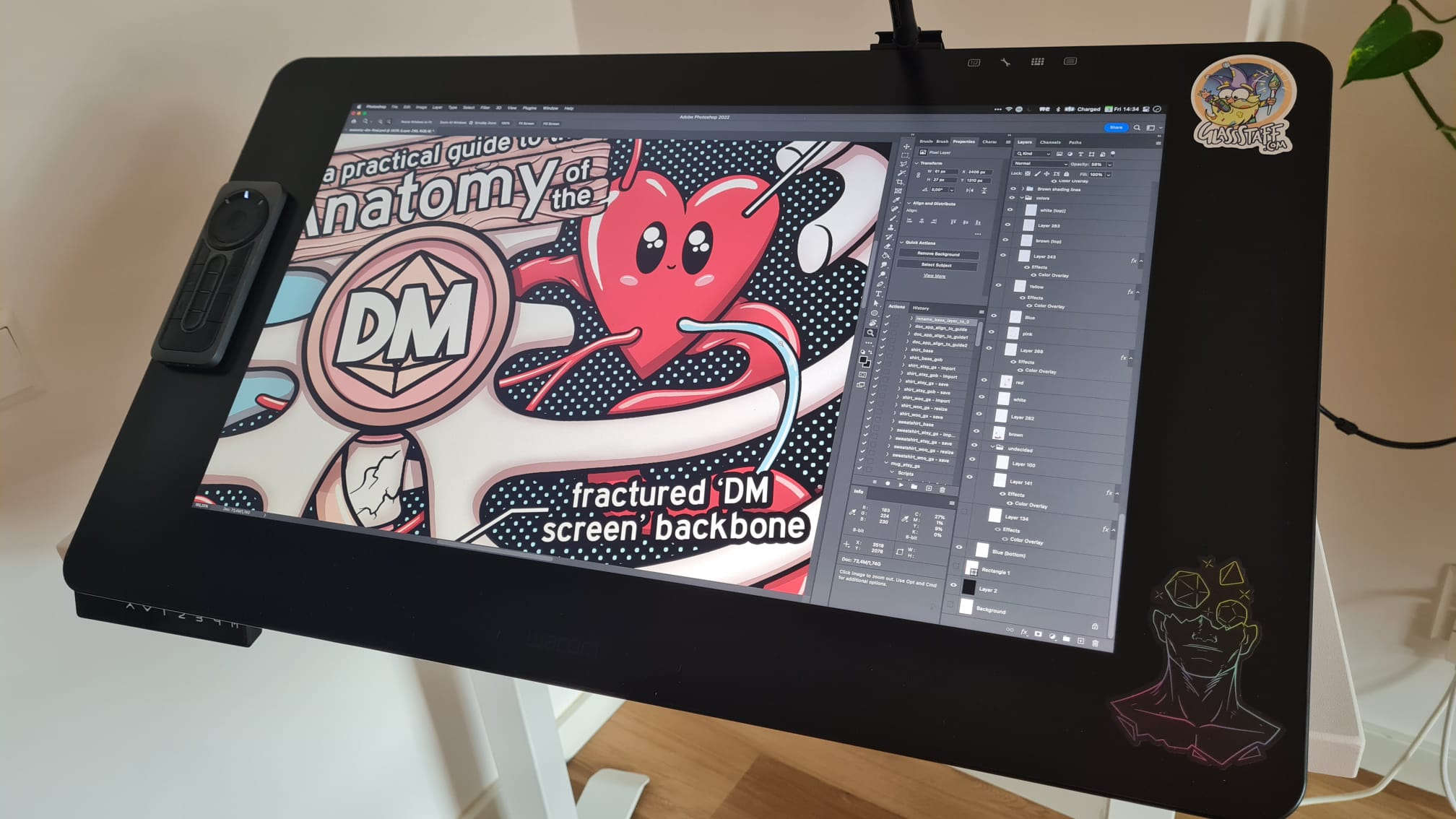 Drawing is our Passion
Every design featured on our website is hand drawn by us. We put a lot of time and care into each design to make sure it's perfect in every detail!
Design FAQ
We take great pride in making our own designs. Wether it's designs about Dungeons and Dragons, Pathfinder, Old skool gaming or just cuteness, we all made it ourselves!
If you're looking for the order FAQ, you can find it here
I use a Wacom 24 inch cintiq pro to draw on. It enables me to make long big movements and creating smooth lines.

I draw with Adobe Photoshop, it's probably not the most suited for this type of work but I love it.
Why make so much Dungeons and Dragons stuff?

Yeah good question! I got into Dungeons and Dragons about 7 years ago and it was a real eye-opener for me. You can put so much creativity into DnD, you never get bored with it.

At some point the guys I play with and me were looking for some cool DnD merch. T-shirts especially. But there wasn't really much out there that we fancied.

So with my experience as an artist I thought why not make our own!? So that's what I did and I posted them online too, just for fun.

Fast forward a lot of years and I found out that people actually want to buy my designs, and I love that. So we're going to keep making new dnd stuff untill I drop dead!

I hope you like them, feel free to reach out if you got any feedback
Are you sure you made the designs? I saw them somewhere else

Unfortunately, with succes comes trouble. And since our DnD designs became popular online and on Reddit there has been a massive surge of copycats re-creating or downright stealing our designs.

I can assure we are the ones who made them. We have full copyright on all our works. If you see them out in the wild somewhere please let us know so we can do something about it!
Our customer support is available Monday to Friday: 8am-8:30pm.
Average answer time: 24h